I was really hoping that I would be able to sleep in this morning considering that I had over a
13 hour day
yesterday. I had to go into work early since one of the girls had to go to a funeral in the morning. Then I went straight to class, but at least I enjoy the class so it goes by fast.
I was thankfully able to relax a bit this weekend. Layed out and read in the sunshine (working on my "summer glow"), dyed my hair to get the "red" out, shopped and found the perfect Easter dress with my best friend and momma. I actually took a two hour nap on Sunday which hasn't happened since lord knows when!
One of the dresses I bought - very nautical!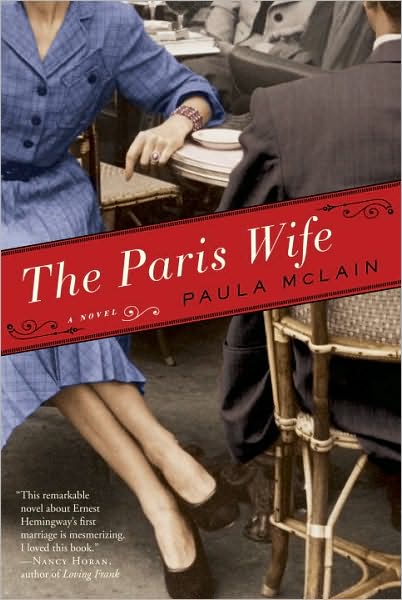 This might be one of my new favorite books! - I've always been in love with Paris, writing, and the 1920s!
I didn't hangout with Greg all weekend and was once again relieved! We are supposed to go to the Ranger's game on Saturday with some friends but I'm not sure if that wills till happen. If he hasn't gotten the picture by now then well, Idk what. I just don't have those "feelings" for him.
Instead of my "running plan" I have been going to the local gym. Just biking and elliptical for now. I think it's a bit easier on my body for now. And I've still been going on walk but maybe 10-15 min shorter ones. I've been trying to stretch out/yoga my body more because I really can feel the difference. A downside to the gym is that my ex - the one I fell madly in love with almost 5 years ago and we still had a little fling going on last summer - is now a trainer there. He approached me the other day... He seems to be doing well, looking wonderful as ever, and he's always been polite. I basically cut off all contact last fall (
long
story) and haven't seen/spoke with him since. I'm pretty sure he's still with his girlfriend and what difference would that really make?! Everytime I've thought he's given a damn about me he's proved me wrong and I'm the one left feeling a fool. I know that if we try to be "friends" (
again
) I'll fall for his charming ways like I always do and fill my head with foolish expectations. The. End.
On a happier note, I planted my favorite flowers -
SUNFLOWERS!
- last week and they are doing really well. I love how Spring reminds us that growth and new life is possible. :)